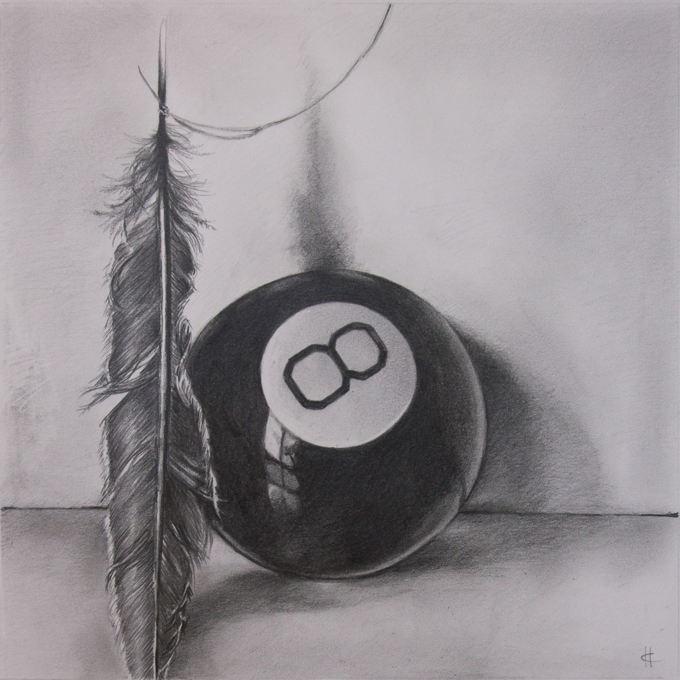 I have always been keenly aware of my environment. My love of still life grew from my interest in the personal effects of the "domestic landscapes " of my childhood. I find a curious significance to the objects we surround ourselves and the imprint they leave on us. I marvel at how a mundane item has the ability to trigger specific connections to a person, time or place which can be uniquely personal and oddly universal at the same time.
A personal iconography continues to evolve from the everyday relics of my environment. They are the visual vocabulary for symbolic narrative in my work. In my recent series, shadows have greater role in the composition and allow for surreal exaggeration of light and color. Duplicitous in nature, shadows can simultaneously reveal, mimic, loom, shelter, or deceive.
I enjoy including these subtle metaphors as subtext to the meaning behind each piece.
"In order to get to something universal you must be very specific." – Max Beckman