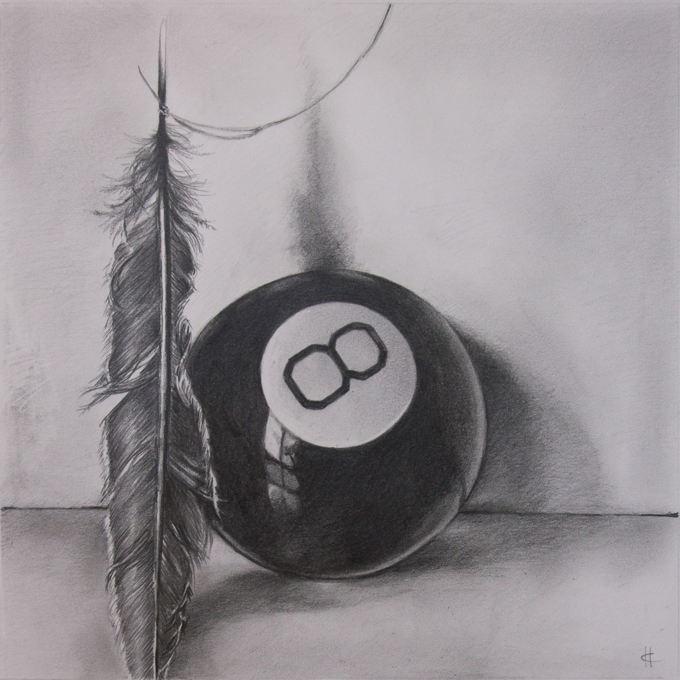 I have always seen art as a mirror which I can reflect my personal thoughts and observations.
I am most interested in portraying our human connection with everyday objects:
through still-life's or the 'domestic landscapes' we inhabit.
I find a curious significance to the objects we surround ourselves and the imprint they leave on us.
I marvel at how a mundane item can trigger specific connections to a person, time or place which can be uniquely personal and oddly universal at the same time.
Like the Dutch 'vanitas' painters, I love the use of symbolism to express narrative in a surreptitious manner. If you know my work you will see a thread of subjects I revisit; wishbones, sparrows, targets, playing cards and the 'magic' 8 ball to name a few. They have evolved into a personal iconography for me. In my recent series, shadows have greater role in the composition and allow for surreal exaggeration of light and color. Duplicitous in nature, shadows can simultaneously reveal, mimic, loom, shelter, or deceive. I agree with Max Beckman who stated, "In order to get to something universal you must be very specific."